DigitalResults –
Programmatic

Marketing Consultancy
We build relevant and personalized digital marketing journeys. We accelerate your digital performance via programmatic marketing.
We are programmatic marketing experts. Helping advertisers with one-to-one digital marketing campaigns and technologies.
We work with top e-commerce organizations on digital transformations and taking online marketing to the next level. We help organizations to develop and understand cutting edge digital marketing.
We are independent consultants bringing programmatic knowledge in your organization. Helping advertisers to be personal and consistent across all touchpoints of the customer journey.
We support advertisers in:
technology setup (DSP/DMP selection and onboarding)
use case delivery (DSP/DMP campaign implementation)
campaign management (display, video, social)
Our offerings includes consultancy, project management and training on:
Relay42 (data management platform)
DoubleClick Bid Manager (demand side platform)
DoubleClick Campaign Manager (adserver & media tracking)
DoubleClick Search (search engine advertising)
Facebook Atlas (cross device tracking)
The advertiser challenges in digital advertising
Data & marketing: How to create a single customer view, cross device and channel? How to connect your data (online and offline) to engage customers and deliver big results?
Media efficiency: How to reduce media waste? How to optimize targeting and create personalized communication?
Customer Journey: How to orchestrate the customer journey and be relevant at the right moment, with the right message, on the right channel?
Our services
data strategy
data profiles
data collection
connect every channel and technology
Our services
targeting
personalization
measurement
orchestrate the dialogue
Our services
dynamic creatives
consistent across all channels
relevant across all touchpoints
Our services
Display strategy
Display media consultancy
Display campaign management
Tech setup
Our services
Video strategy
Video media consultancy
Video campaign management
Tech setup
Our services
Facebook advertising strategy
Facebook advertising consultancy
Facebook advertising campaign management
Tech setup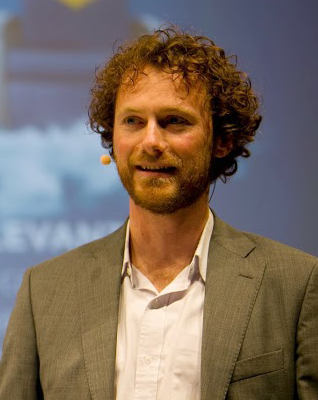 Programmatic marketing, Advertising technology, Digital advertising
Programmatic marketing, Online strategy, Digital advertising
Why Choose Us? DigitalResults
We love marketing & technology!
We are digital marketing experts with a passion for results. We bring up-to-date knowledge with a digital smile. We offer flexible consultancy.
Programmatic experts in DoubleClick and Relay42
Programmatic strategy 95%
Project management (DSP/DMP) 80%
Campaign managment (display, video, social) 85%
Use case delivery (DMP) 95%
Independent consultancy

Up to date knowledge

Flexible resources (in-house consultancy)

Proven track record

Let's build relevant and personalized digital marketing!
"The move from buying Media to buying Audience is a conceptual shift. We combine technology, data and people to deliver relevant ads."

Arjan Grootveld
Programmatic marketing scan
How to take programmatic marketing to the next level?
Our 'Programmatic Marketing scan' provides hands-on insights on your strengths, weaknesses, opportunities and challenges. Topics we cover are:
organizational setup & expertise
marketing technology setup
media transparency
digital marketing campaigns
data availability
external programmatic industry trends